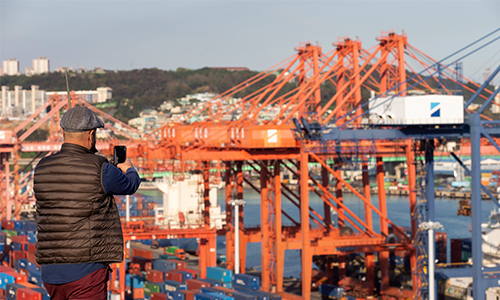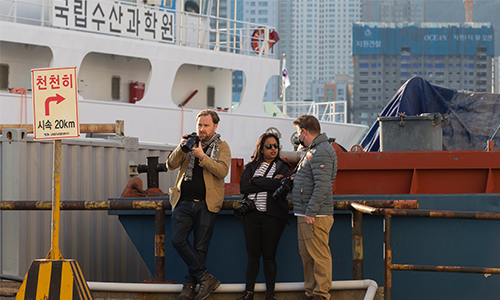 Designated as the first UNESCO Creative Cities of Film in Asia in 2014, Busan is a metropolitan city with a population of 3.5 million. Busan, a film-friendly city, is known for its world-class film production support system. Busan Film Commission (hereinafter BFC) was founded in December 1999 as the first film commission in Korea that specializes in supporting film and video productions. With the industry background, BFC invites you to join a FAM TOUR in Busan and hopes to show you the most beautiful and distinctive locations of the city and introduce the representative city of film to the world.
Schedule
First half of the year: 3(Sun.) - 9 (Sat.) of June 2018 ▶ 7 Days
Second half of the year: 8 (Mon.) - 14 (Sun.) of October 2018 ▶ 7 Days
Tour Locations
The city's most recognizable filming locations throughout shorelines, harbors, bridges, modern
downtowns, traditional fish market, temples, old town, and etc.
Maximum group size
Support Details
Round Trip Flight Ticket (for Economy Class)
Room & Board (at Five-star Hotel)
Pick Up Service & Tour Bus
Eligibility
Location managers and/or producers who are in charge of a specific project (motion pictures,
TV series, commercials, etc.) with plans to film in the near future and considering the city as
potential shooting locations.
Preference will be given to applicants whose projects are more feasible with higher potential to
promote the city of Busan around the world.
Remarks on Application
Applicants should fill up the application form and click the 'Apply' button to complete
the application.
The application deadline for 2018 entry is 17 August 2018 (based on Korean standard time),
but can be closed earlier than scheduled time on a first-come, first-served basis
Applicants will be given equal consideration.
The announcement of the results and final invitation will be sent individually.