AFCNet
Asian Film Commissions Network, AFCNet
AFCNet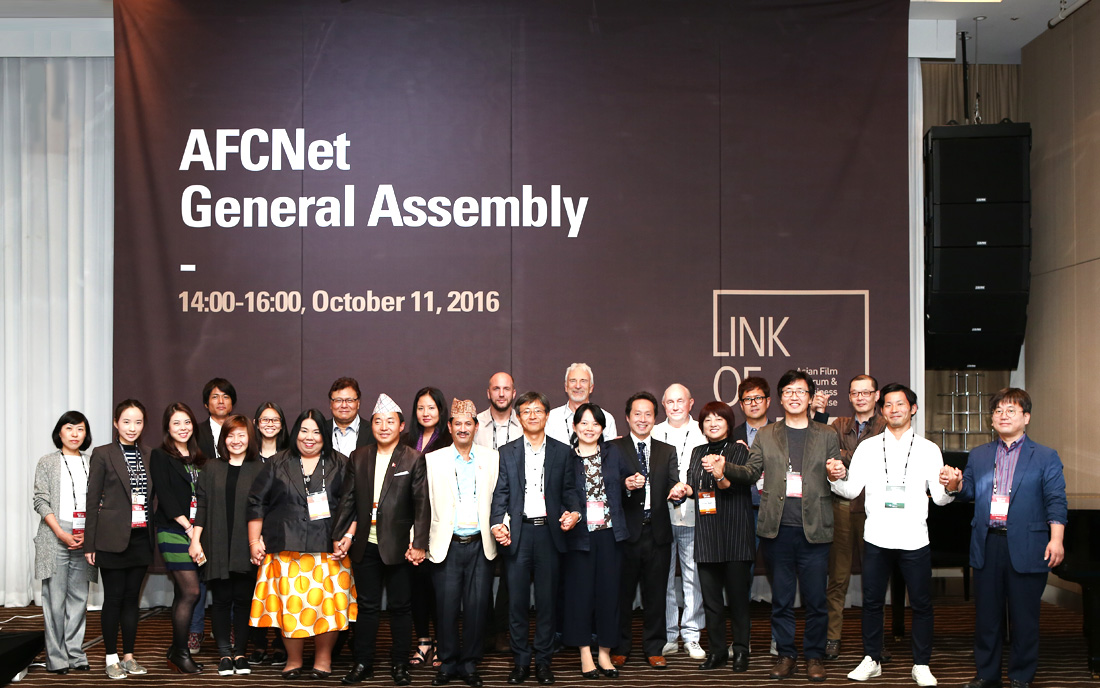 ---
For film commission
Members will be listed on the AFCNet website directory and share trends in films and information through close networks between the members instantly. Moreover, through such networks, you can find easier and wiser solutions to the problem with the support of the members when problems arise.
Information of the member will be listed on AFCNet website directory
AFCNet Co-Marketing and promotions at international exhibitions
Access to and participation in AFCNet official events
Listed on AFCNet promotion materials
Share the film-related information in Asia and around the world
Access to use AFCNet logo for your promotion material
---
For Filmmakers
Finding the most appropriate location for film production involves checking details such as production environments, incentives and basic support details in addition to finding the right visuals. Information related to production provided by AFCNet helps for a smoother progress in making different decisions necessary for the production.
Access to AFCNet member nations' information
Obtain information on customs, immigration, visa, and insurance, etc.
Film production information such as incentive, fund, tax rebate, etc.
Filming related information such as location, filming permits, etc.
Introduce business partners for overseas filming
Full supports in liaising with government agencies
Contribute to create the better filming environment of the Asian film industry
---
List of AFCNet's members
Regular Members
CAMBODIA (2)

Cambodia Film Commission
Cambodia Film Office

CHINA (2)

Changchun Film Group
Western Movie Group Corp.

INDONESIA (2)

Bali Film Center
Film Development Center

JAPAN (17)

Fukuoka Film Commission
Himeji Film Commission
Hiroshima Film Commission
Japan Film Commission
Kitakyushu Film Commission
Kobe Film Office
Nagasaki Film & Media Commission
Nagoya Location Navi
Oita City Location Office
Okinawa Film Office
Osaka Film Council
Saga Prefectural Film Commission
SAS (Screen Authority Sapporo)
Sendai Miyagi Film Commission
Shimonoseki Film Commission
SHOCS(Sapporo-Hokkaido Contents Strategy Organization
Tokyo Location Box

JORDAN (1)

The Royal Film Commission Jordan

KOREA (11)

Busan Film Commission
Cheongpung Film Commission
Chungnam Film Commission
Daejeon Film Commisssion
Gyeonggi Film Commission
Incheon Film Commission
Jeju Film Commission
Jeonju Film Commission
Jeonnam Film Commission
Korea Film Commissions & Industry Network
Seoul Film Commission

MALAYSIA (1)

FINAS (National Film Development Corporation Malaysia)

MYANMAR (1)

Myanmar Motion Pictures Development Department

NEPAL (1)

NEW ZEALAND (3)

Screen Auckland Film
New Zealand
Film Otago Southland

PHILIPPINES (1)

Film Development Council of the Philippines

RUSSIA (1)

Vladivostok Film Commission

SINGAPORE (1)

Singapore Film Commission

TAIWAN (1)

THAILAND (1)

USA (1)

Vietnam (1)

Vietnam Cinema Department
Associate Members
KOREA (5)

Gangwon Art & Culture Foundation
AZWorks
CAC Entertainment
East Dream
Nomad Film

JAPAN (1)

Hokkaido Film Industry Promotion Association

FRANCE (1)

MALAYSIA (2)

PINEWOOD ISKANDAR MALAYSIA STUDIOS
Rhizophora Ventures Sdn Bhd

RUSSIA (1)

SINGAPORE (1)

THAILAND (1)

NEPAL (1)