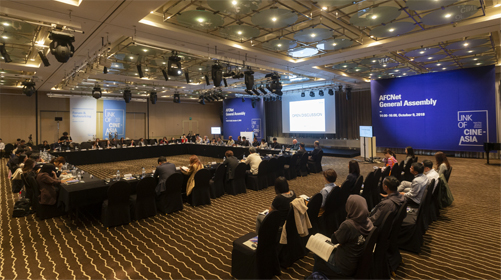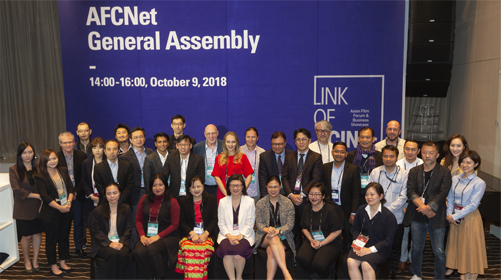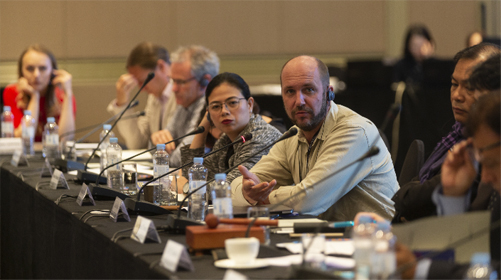 AFCNet is a network of professional film commissions established with official sanction from the governments and local government in Asian regions. It shares information on location, regulations and custom clearance for each nation in Asia through the established networks between film support agencies centered on Asia. It is Asia's best non-profit international organization with 51 members from 18 countries (as of Jan 2020) to contribute to the balanced growth of the film industry in Asia by promoting improvements and supplementing the system.
Asian Film Commissions Network, AFCNet
For Film Commissions
Members will be listed on the AFCNet website directory and be able to share trends of films and information through close networks between members instantaneously. Moreover, through such networks, members can find easier and wiser solutions to problems with the support from each other.
Information on members will be listed on the AFCNet website directory.
AFCNet co-marketing and promotions at international exhibitions.
Access to and participation in AFCNet official events.
Listing in AFCNet promotion materials.
Sharing of film-related information in Asia and around the world.
Permission to use AFCNet logo for promotion material.
For Filmmakers
Finding the most appropriate location for film production involves checking details such as production environment, incentives and basic support details in addition to finding the right visuals. Information related to production provided by AFCNet helps for a smoother progress in making different decisions necessary for production.
Access to AFCNet member nations' information.
Obtain information on customs, immigration, visa, and insurance, etc.
Film production information such as incentives, funds, tax rebate, etc.
Filming related information such as location, filming permits, etc.
Introduce business partners for overseas filming.
Support in liaising with government agencies.
Contribute to create a better filming environment of the Asian film industry.