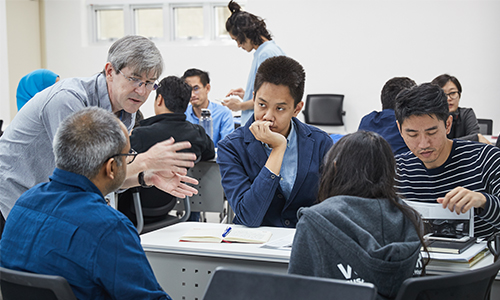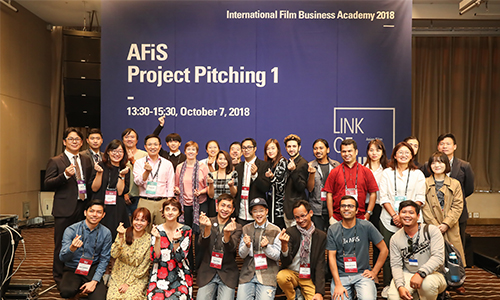 Busan Asian Film School (AFiS)
A new educational institution to foster international film business professionals
Opening
Introduction
Busan Asian Film School is located in Asia's first UNESCO designated City of Film, Busan, for the development of film. Over time, the development of the film industry as well as the physical infrastructure, has led to cultural assets and economic competitiveness throughout both Korea and Asia. This educational facility has been developed to foster the global film industry, as well as professionals and filmmakers all over the world.

With a focus on producing, the international film business education will be administered by selecting the most talented professionals to work as instructors in each field. Instructors will mentor students on all aspects of the film industry, including pitching projects, production, and leading into investment.

In addition, we are also seeking to foster an Asian aesthetic and beauty which is found within and reflects the cultural diversity of the region, and to prepare a foundation for the film industry to share its strengths among other Asian countries, while simultaneously accelerating the growth of the domestic film industry in conjunction with expansion linked to the global film industry as well.
Educational Goals
Expert training for Asian film talents to foster the film professionals in the international film industry
Development of potential skills and business connections through the mentoring program
Active co-production among Asian filmmakers throughout progressive communication and networking
History
2016.10.04
Opening of Busan Asian Film School
2017.03.10
The First Matriculation of the International Film Business Academy
(20 fellows from 17 countries)
2017.10.27
The First Graduation and Launching of New Asian Producers Network(NAPNet)
2018.03.09
The Second Matriculation of the International Film Business Academy
(21 fellows from 16 countries)
2018.10.19
The Second Graduation and Selection of Second NAPNet Steering Committee Members
Address
55 Suyeong-ro 521beon-gil, Suyeong-gu, Busan 48264, Korea