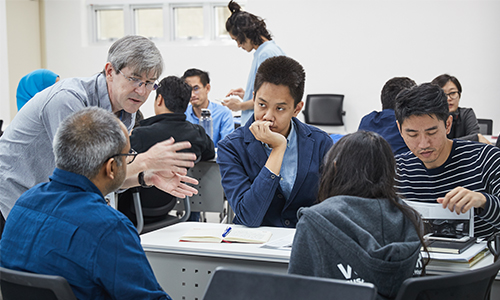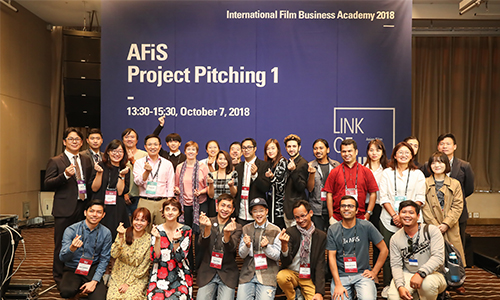 Busan Asian Film School (AFiS)
A new educational institution to foster international film business professionals
Opening
Introduction
Busan Asian Film School (AFiS) is located in Asia's first UNESCO designated City of Film, Busan. Over time, the development of the city's film industry and filmmaking infrastructure has led to various cultural and economic benefits for both Korea and Asia. This educational facility has been created to foster the development of the global film industry for the benefit of professionals and filmmakers from all over the world.

Launched in March, 2017, the International Film Business Academy at AFiS has graduated 41 alumni from 21 countries to date, while an additional 18 fellows from 16 countries are currently enrolled in this year's program, learning practical knowledge about the international film business. Encompassing Film Project Development, Storytelling, Budgeting, Financing, Marketing and Distribution, the curriculum of the International Film Business Academy has been designed to cultivate film producers who will be prepared for planning and producing international film co-productions.

Various projects developed at AFiS by current fellows and alumni have been invited to renowned film development labs and project markets such as Cinefondation Atelier of Cannes Festival, Open Doors Program of Locarno Film Festival, La Fabrique des Cinemas du Monde, Bucheon International Fantastic Film Festival's IT Project, receiving multiple awards.
Educational Goals
Targeting the elite of Asian filmmakers, and offering professional training in the international movie industry
Fostering talents and potentials in the film industry with mentoring program
Vitalizations of international co-production through active communications and solidarity among Asian filmmakers
History
2016.10.04
Opening of Busan Asian Film School
2017.03.10
The Fist Matriculation of the International Film Business Academy
(20 fellows from 17 countries)
2017.10.27
The Launching of New Asian Producers Network (NAPNet)
2018.03.09
The Second Matriculation of the International Film Business Academy
(21 fellows from 16 countries)
2018.10.19
The Second Graduation and Selection of Second NAPNet Steering Committee Members
2019.03.03
The Third Matriculation of the International Film Business Academy
(18 fellows from 16 countries)
2019.07.29
Partnership with ENS Louis-Lumiere
2019.10.18
The 3rd Graduation and Selection of Third NAPNet Steering Committee Members
Address
55 Suyeong-ro 521beon-gil, Suyeong-gu, Busan 48264, Korea