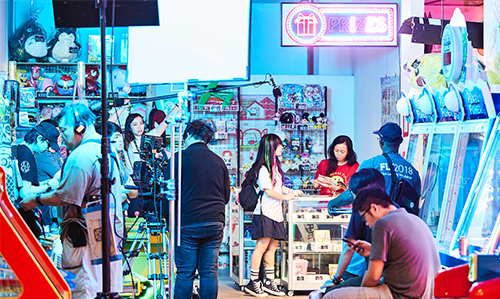 ASEAN-ROK Film Community Programme
FLY Film Lab
The FLY Film Lab provides film directors or/and producers from 10 ASEAN member nations and the Republic of Korea with feature-length fiction film scripts in development with opportunities to receive mentoring on their scripts from specialists, in order to strengthen the competence of their projects, further develop their business skills, and increase the likelihood of actualizing their projects through pitching training.
ASEAN-ROK Film Leaders Incubator:FLY
ASEAN-ROK Film Leaders Incubator:FLY is basically a short-filmmaking workshop where aspiring filmmakers from the 10 Southeast Asian countries and South Korea can gather together for one goal.
With division of two groups, each group develops one short film script and makes a short film with the script for two weeks under the supervision and instruction of established Asian Filmmakers.
Launched in 2012, FLY is an ASEAN-ROK Cooperation Project funded by Ministry of Foreign Affairs (Korea) and ASEAN. Regularly organized by Busan Film Commission and Asian Film Commissions Network (hereinafter AFCNet), film industry-supporting agencies in ASEAN members nations take turns each year to co-organize the event in their region.
Following the success of the inaugural edition in Davao, Philippines in 2012, the second edition was hosted in Hua Hin, Thailand in 2013, the third in Yangon, Myanmar in 2014, the forth in Johor Bahru, Malaysia in 2015, the fifth in Phnom Penh, Cambodia in 2016, the sixth in Yogyakarta, Indonesia in 2017, and the seventh in Singapore, last year.
FLY2019
Where&When :
Nov. 13-26, 2019, Bandar Seri Begawan Brunei Darussalam
Hosts :
Busan Metropolitan City,
Authority for info-communications Technology Industry of Brunei Darussalam (AITI)
Organizers :
Busan Film Commission-Busan Asian Film School,
Authority for info-communications Technology Industry of Brunei Darussalam (AITI),
Asian Film Commissions Network
Sponsor :
ASEAN-Korea Cooperation Fund
Cooperation :
Regablue Production,
Radio Television Brunei,
Busan International Film Festival- Asian Film Academy,
Aputure Imaging Industries,
Fujifilm